Description
Help a local nonprofit, City Rescue Mission while also gaining digital presence with video series. 50% of the package sale price will be donated to City Rescue Mission.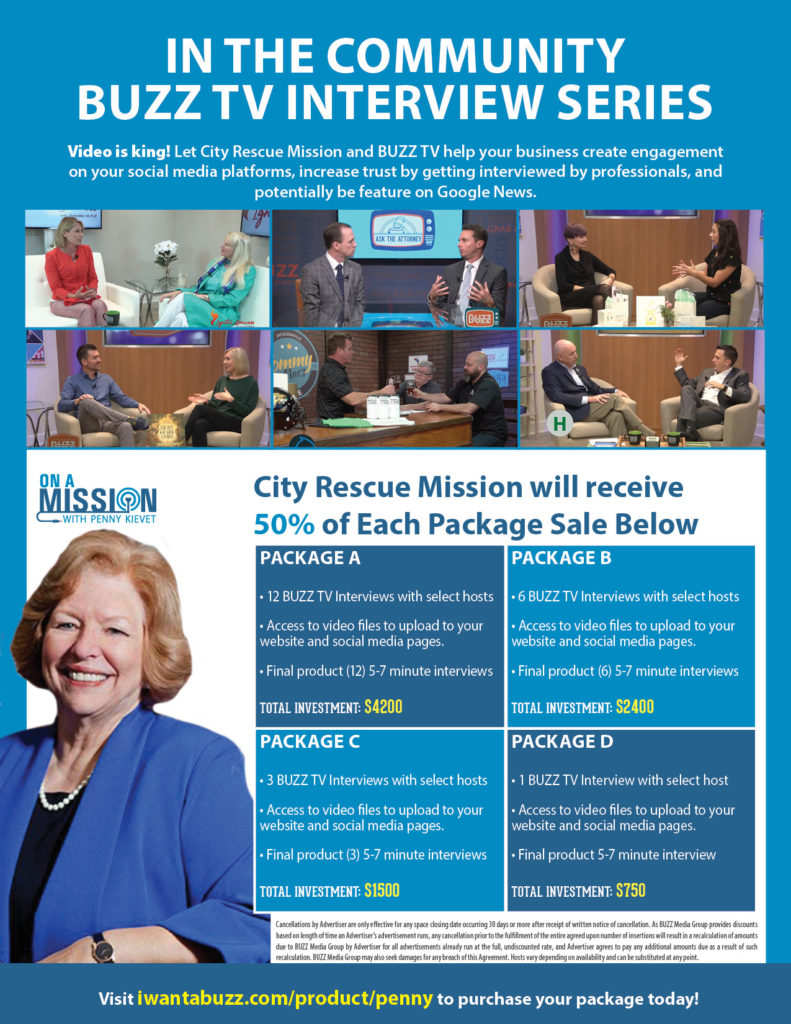 • BUZZ TV Interviews with select hosts
• Access to video files to upload to your website and social media pages.
• Final product 5-7 minute interviews

Interviews to be scheduled over a 90 day period and will be booked though individual booking links based upon hosts schedules.
After you purchase please book a meeting with Mike to setup your video series dates at https://meetingwithmike.youcanbook.me
"This was the first time being interviewed and the process was seamless. My interviewer, Mike, was great. He asked more questions about our organization before we started which helped with getting comfortable before the interview began. The email communication on expectations prior left no questions unanswered. Very enjoyable experience. Thank you for letting us share about what we do." -Barton Chelf
"Professional from start to finish. The interview process was fun and easy and I was made to feel comfortable and welcome. Highly recommend." -Maureen Aruta