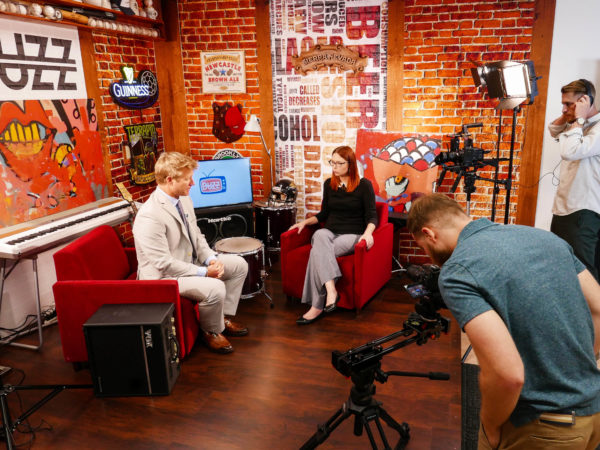 Once you get to the building, call (904) 232 – 3001 and press 0 for the receptionist to be let in.
There will be a sign-in sheet at the front desk to check in as you arrive. Please sign-in on the next available time slot.
Complimentary drinks and snacks will be available while you wait in the cafe/lobby area and studio.
Your scheduler may conduct a quick interview with you while you wait for your video segment to be recorded.
They will be getting a more in-depth understanding of your business to publish a blog on iwantabuzz.com.
When it's your turn, you will be brought back to record your segment.