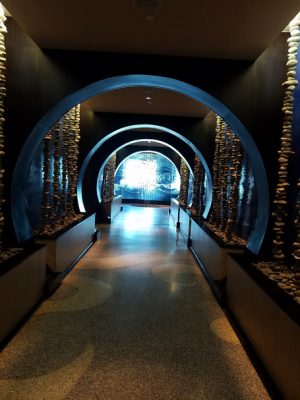 Afternoon Tea is unmistakably a genuinely British custom known worldwide, with origins in 19th century England. … A traditional tea starts with finger sandwiches, followed by scones with butter, jam and or cream, then cakes and, of course, tea. In a nod to that tradition, One Ocean Resort & Spa brings this beautiful experience to life in the Azurea Lounge;  beginning Friday, December 1st through Saturday, December 23rd.
This elegant afternoon tradition is offered daily from 2-4 p.m. for $32. per person. The staff will present and serve you teas that include Citrus Mint, White Ambrosia, Jasmine Green and Earl Grey; you may also partake in a glass of Jean Louis Blanc de Blanc or a sweet chilled Prosecco. You can sample an assortment of finger sandwiches that may include Avocado & Main Lobster Roll, House Smoked Salmon, and Fig with Butternut Squash. Plus an ample variety of miniature tartlet, shortbread tea cookies and scones with jam and cream.
Reservations are required and made by calling the hotel at (904) 249 7402  I would encourage you to treat yourself and a few friends to this experience.  Think of it as an early holiday present.