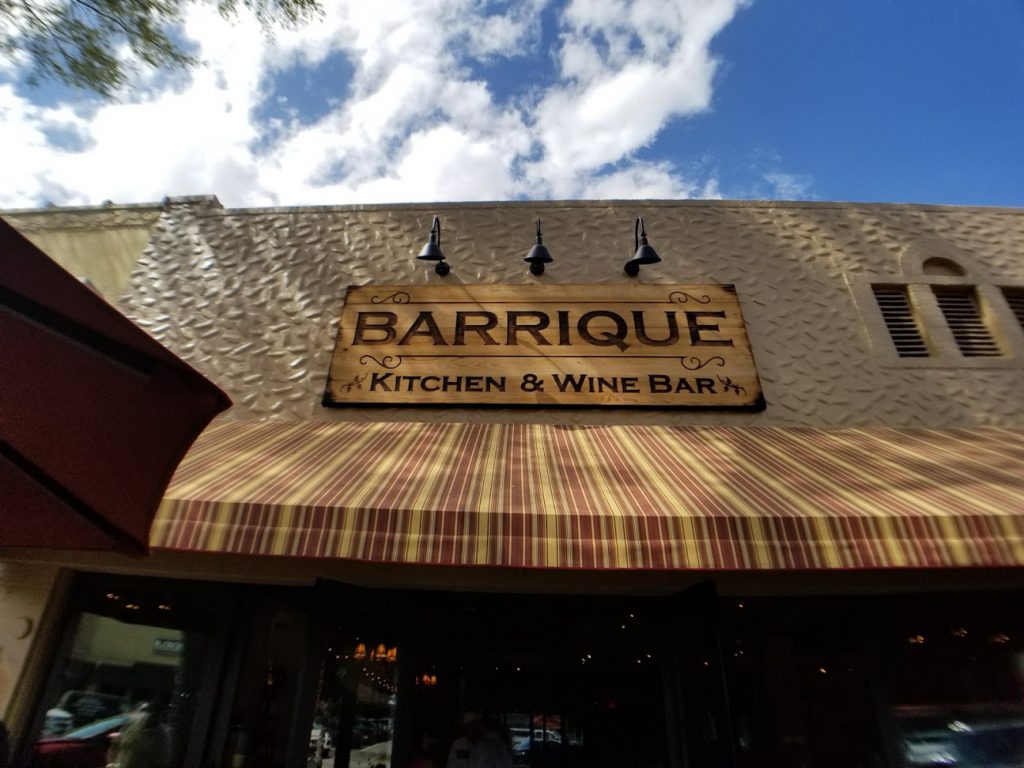 Written by Anna Heise @annaeatzjax
Along the promenade on St John's Ave in Avondale, you will find Barrique Kitchen and Wine Bar. The interior took me back to France and Italy; old world style was rustic laidback and relaxed.  The menu follows up on the mood offering a variety of rustic meats, cheeses, pasta and pressed sandwiches. Outside seating only adds to the "café lifestyle" feel so prevalent in Europe, and to capitalize on that, I chose to eat alfresco and enjoyed every minute. 
Let's talk food my first choice as always some wine, the robust wine list offered up some tempting options, but I went with my usual; I asked my server for a heavy oaked Chard, and within a few minutes it was delivered, chilled, heady with a fruity aroma.
The first dish up the much sought after Burrata served with Fig Jam that was sweet and earthy but tempered by the peppery arugula and roasted tomatoes.  The large slices of grilled crusty bread completed the dish.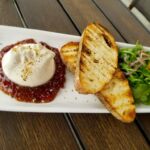 The second dish also a favorite and difficult to find at times was the Octopus, nested atop cannellini beans, with sautéed baby greens and a most delicious blood orange gastrique. The octopus meat proved to be most tender inside almost a melt in the mouth tenderness.  The blood orange combined with the cannellini beans provided and exciting flavor combination.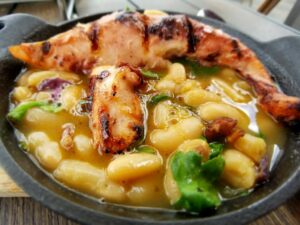 The third and perhaps the favorite the Sautéed Mayport Shrimp with one of the creamiest polenta I can remember. The dish was rounded out with pancetta and a smooth roasted pepper sauce that provided beautiful color to the entire meal, and of course the beautifully toasted bread to dip.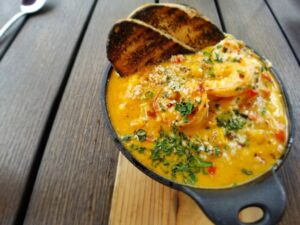 Each one of these dishes is a perfect size for sharing and well-priced.  We will be returning to sample several other items that caught our eye. Barriuque is a lovely spot, classy yet relaxed and comfortable.  I give it Two Thumbs up for sure.