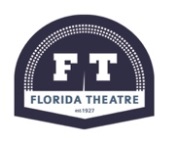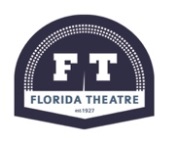 Jacksonville, Fla- Following a smash hit first tour, Maks and Val, the hottest stars of ABC's Dancing With The Stars, are back with an all new spectacular show and this time the family has grown.
Joining them in their brand new show Confidential, the stunningly talented, Peta Murgatroyd, two- time Dancing With The Stars Mirror Ball champion, actress and Mrs. Maks Chmerkovskiy.
The trio, along with a dazzling cast of the industry's best dancers are coming to the historic, nonprofit Florida Theatre on Saturday, March 31 at 8pm.
Friends of the Florida Theatre can buy tickets starting today. Florida Theatre eclub members can use their pre sale code word on Thursday, Dec. 7 at 9am. Tickets for the General Public go on sale Friday, Dec. 8 at 10am. American Express card holders can also purchase tickets today. Tickets can be purchased at floridatheatre.com, at the Box Office or by calling the box office at 904.355.ARTS(2787)
Maks, Val & Peta Live On Tour: Confidential will be a spectacular dance show, driven by a narrative of true family life and love stories. Honest and intimate, the stars will be revealing their closest secrets, hopes and dreams in their own inimitable style. The show will inspire and delight, combining the elegance of the ballroom, some confidential revelations and a true love story.
Maksim Chmerkovskiy said; "Our Way was just the beginning of the story. This time I'm a husband, a father, in the best shape of my professional career and still learning on and off the dance floor every day. I've had two of the most eventful years of my life and I can't wait to use my favorite medium to express what's on my mind and in my heart. Sharing a stage with my wife and my brother, what could be better than that!"
Peta Murgatroyd added; "Usually I'm acting out a love story through dance. This time there will be no acting, and we have the unique opportunity to perform a genuine love story. I found the power of Our Way to be the relationship between Maks and Val, and this time I hope to cut in on that love story! What have I got myself into!"
Valentin Chmerkovskiy said "Performing on the Our Way stage with my brother and some of the greatest dancers in the world was the highlight of my career so far. This time we have set the bar higher, and given ourselves more time and freedom to create, rehearse and ultimately perform the show that we can honestly say is our very best. No excuses. We hope you enjoy it as much as we enjoy performing it for you"
'Maks, Val & Peta Live On Tour: Confidential' will be created & choreographed by Maksim and Valentin Chmerkovskiy. The tour will be produced by Barnstorm Entertainment.
The Florida Theatre's 2017 season is sponsored by Community First Credit Union. For a complete list of upcoming season events, visit floridatheatre.com.
Florida Theatre : From ballet and opera to contemporary pop, jazz, rock, country and blues the nonprofit Florida Theatre offers 200 cultural and entertainment events annually for every taste and age. More than just an entertainment center, The Florida Theatre is also home to graduations, awards ceremonies, lectures, business meetings and charity events that support the community's schools, churches, hospitals and civic groups. As an anchor to downtown development along the beautiful St. Johns River, The Florida Theatre draws 250,000 people to Jacksonville's center each year. The magnificently restored Florida Theatre is recognized as one of the finest concert venues in the Southeast. It is listed on the National Register of Historic Places. The Florida Theatre holds special memories for four generations. From the Vaudeville acts and silent films of its earliest days to today's blend of performances of all kinds, The Florida Theatre has served as Jacksonville's premier entertainment center since 1927.
Florida Theatre contact: Kathryn Wills, Director of Marketing
904.562-5983 | [email protected]