It's a New Year with lots of New Fun with WJCT and PBS KIDS!
Odd Squad starts the year with an hour-long show, ODD SQUAD: WORLD TURNS ODD premiering Monday, January 15 at 8am on WJCT 7.1. When Oona, Olympia, and Otis accidentally change the past, they undo every odd case that Odd Squad has ever solved. The agents embark on a new mission across time to set things right.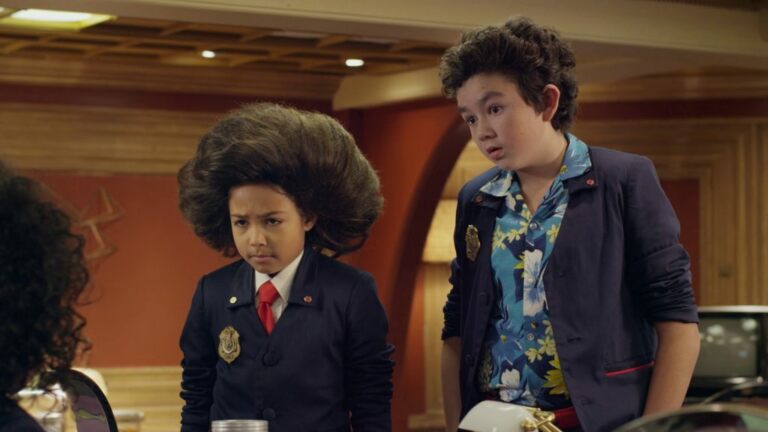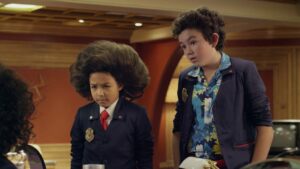 New episodes for your favorite PBS KIDS shows, Nature Cat, Cyberchase and Peg+Cat are airing throughout January. On January 8, Peg+Cat celebrates the inventor George Washington Carver's traditional birthday. Visit wjct.org/tv-schedule for airings.
January 1 marks the start of the 17th annual WJCT PBS KIDS WRITER'S CONTEST. Designed to promote children's literacy skills through hands-on active learning, the Contest empowers children in grades K-3 to celebrate creativity and build literacy skills by writing and illustrating their very own stories.
Stories must be postmarked by Monday, March 19. 1st, 2nd, and 3rd place winners are chosen for each grade level (K-3) and in addition to other prizes, winning authors will be invited to read their stories at WJCT's Be My Neighbor Day on May 5. All stories will be published online at wjct.org/writerscontest.
"WJCT is committed to helping Northeast Florida and Southern Georgia children build valuable literacy skills through fun, hands-on opportunities to express their creativity and explore their imagination, said WJCT's President and CEO, Michael Boylan.
The WJCT PBS KIDS Writer's Contest is made possible in part by local financial support from Jacksonville County Day School and Regions Bank. To enter the Contest and for more information visit wjct.org/writerscontest.
Save the date for Wild Kratts Live! on Sunday, March 4. Join Marin and Chris Kratt in this all-new theatrical show based on the #1 animated PBS Kids television series.
The Wild Kratts receive a message from Koki, Jimmy, and Aviva that Zach and his Zachbots are invading the Tortuga. Zach steals one of the Wild Kratts favorite inventions and the brothers have got to get it back. With their amazing animal abilities they are off to confront the bumbling Zach and his robots.
For tickets and information visit the Florida Theatre's website at floridatheatre.com.
World Turned ODD – Tune in for the premiere of ODD SQUAD: WORLD TURNED ODD on January 15 at 8am on WJCT 7.1.
The Peanut Problem – Celebrate the birthday of George Washington Carver with PEG + CAT in "The Peanut Problem" on January 8 at 12:30pm on WJCT 7.1.