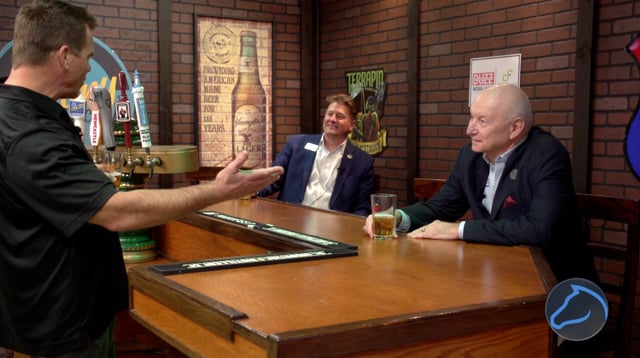 Welcome to "The Horse's Mouth" with Tom McManus, a cool, unique talk show where Tom's guests sidle up to his bar to discuss sports, business and life. Today, Tom sat down with Jon Singleton, from Watson Realty, and Wally Conway, from Monument Commercial Building Inspections.
Since 2001, Monument Commercial Building Inspections has provided exceptional property inspections in Jacksonville and the surrounding region. To learn more, visit https://www.monumentcommercial.com.
In the years Jon has been helping people find and create that special place, his passion for helping his customers has driven him to the top of his game and the top of his industry. He's now helped thousands of people buy and sell around Northeast Florida and the world, through his carefully crafted real estate network. To learn more, visit http://jonsingleton.com.
What branch of service were you in and for how long?:
US Navy (1991-2001)
US Navy Reserve (2001-2012)
After your service ended, how did you spend your time?: Entered private sector
What has been your career after your service came to an end?: Real Estate
Are you a member of any veteran organizations?: MOAA & IAVA
Was there anything or anyone that helped you during the transition from military to civilian life?: Family and the San Marco (Jax) community
This episode of "The Horse's Mouth" is sponsored by The Fire Watch, Northeast Florida's fight to end veteran suicide. They are uniting our War Fighters and allies to swiftly activate local assets, stand watch, and build a life-saving network. To date, no city, county, or state has systemically reduced its veteran suicide rate. This effort is the first of its kind in the country. To learn more, visit https://www.thefirewatch.org