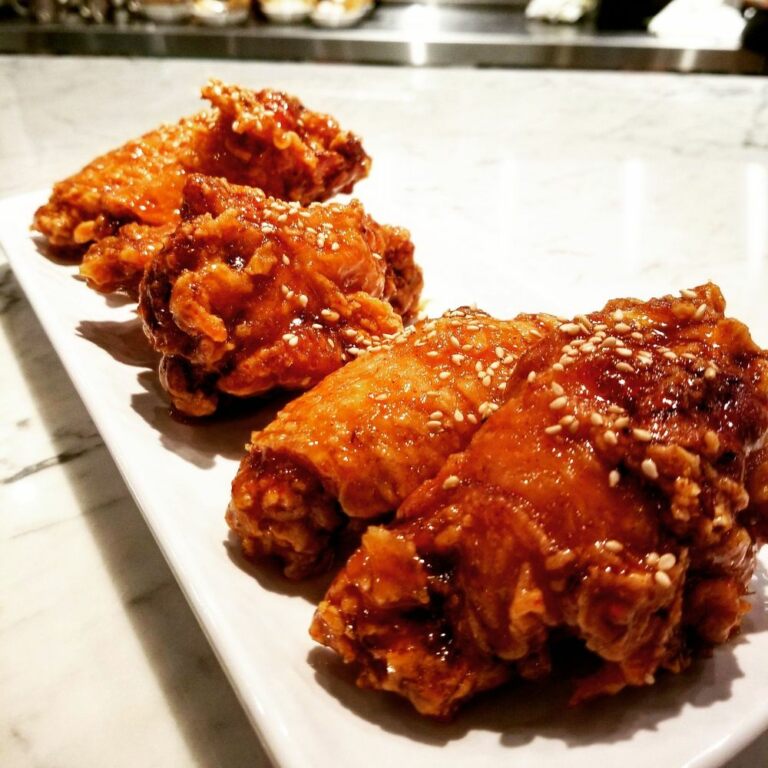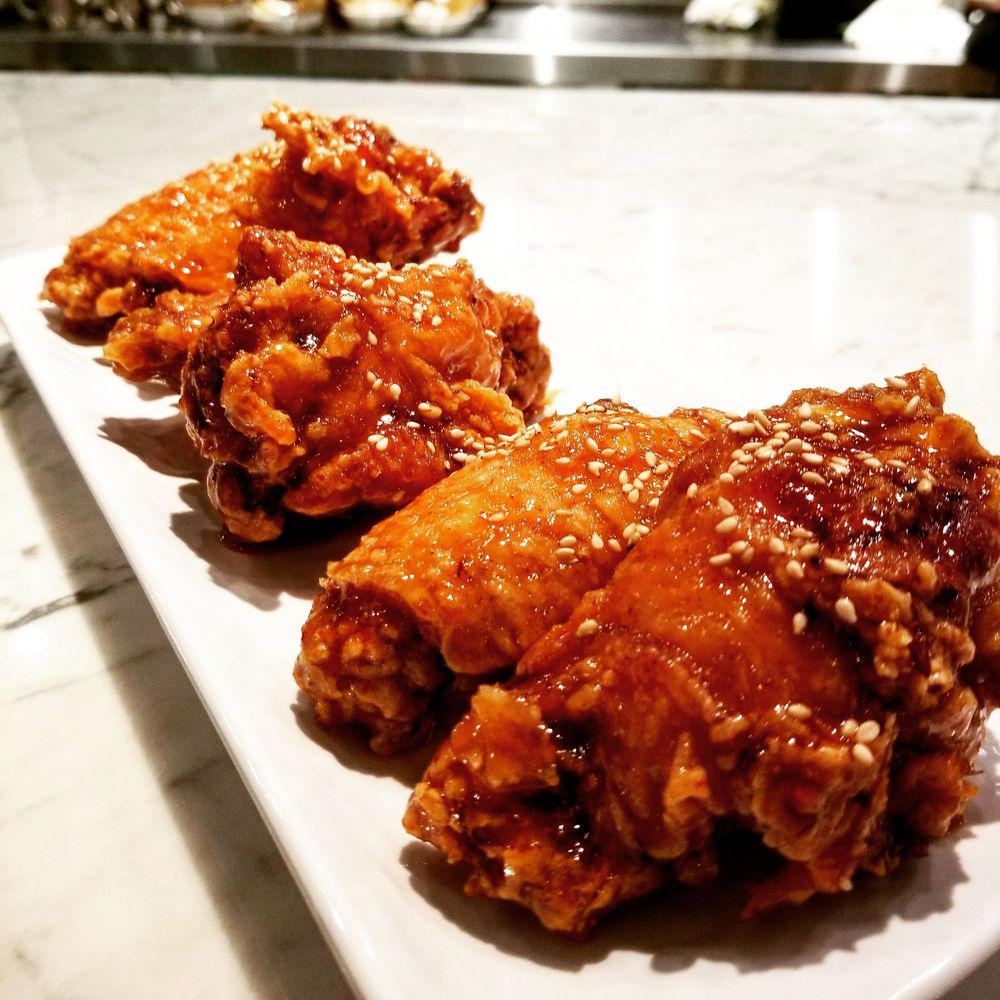 Obsessed with those wings! The Domu wings are a must-have. These wings are both massive in size and explosive flavor. They are cooked to perfection with a nice crunch then tossed in a kimchi butter sauce.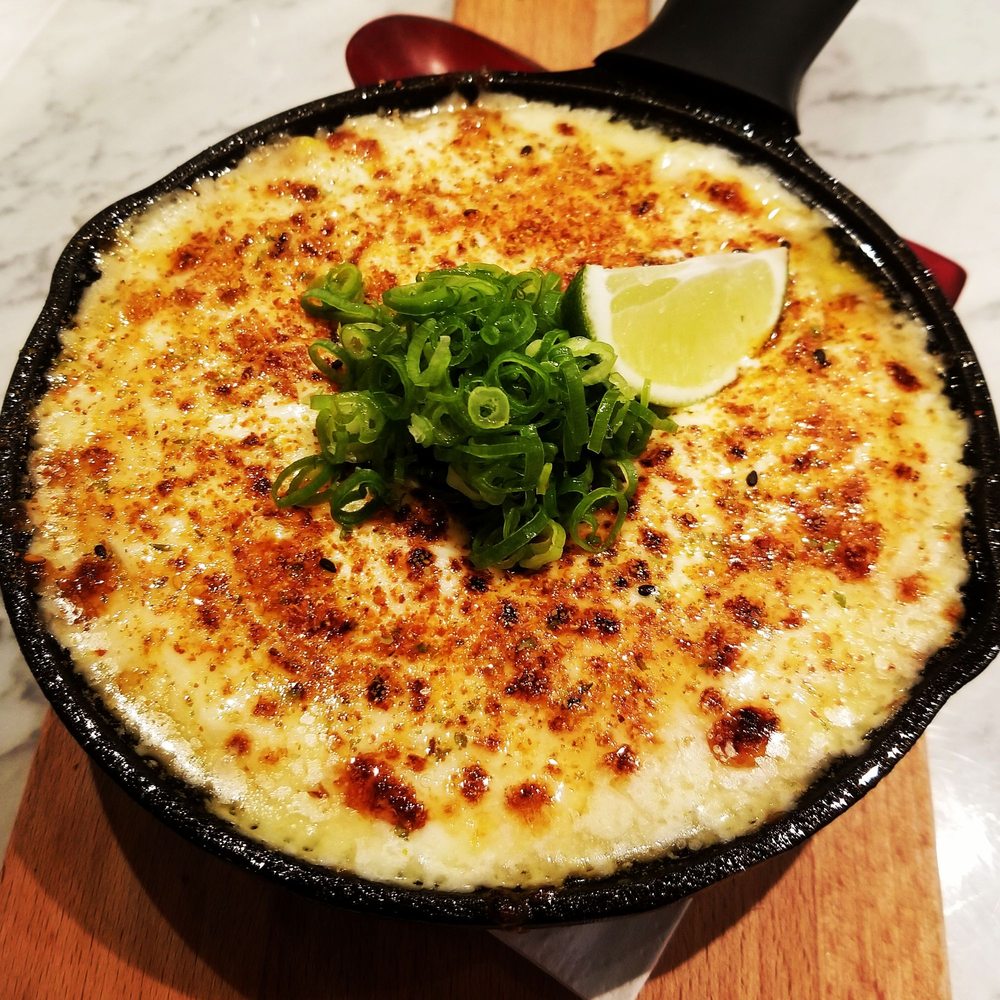 We also tried the Cheezus appetizer which essentially is a Mexican street corn cheese dip. It's super tasty and cheesy goodness. And the Fingerling Bravas were are nice mixed of crunch and tenderness served with a spicy kewpie mayo, sour cream and a spices.
We would go back just to have some appetizers. The burrata is on the list to try the next time.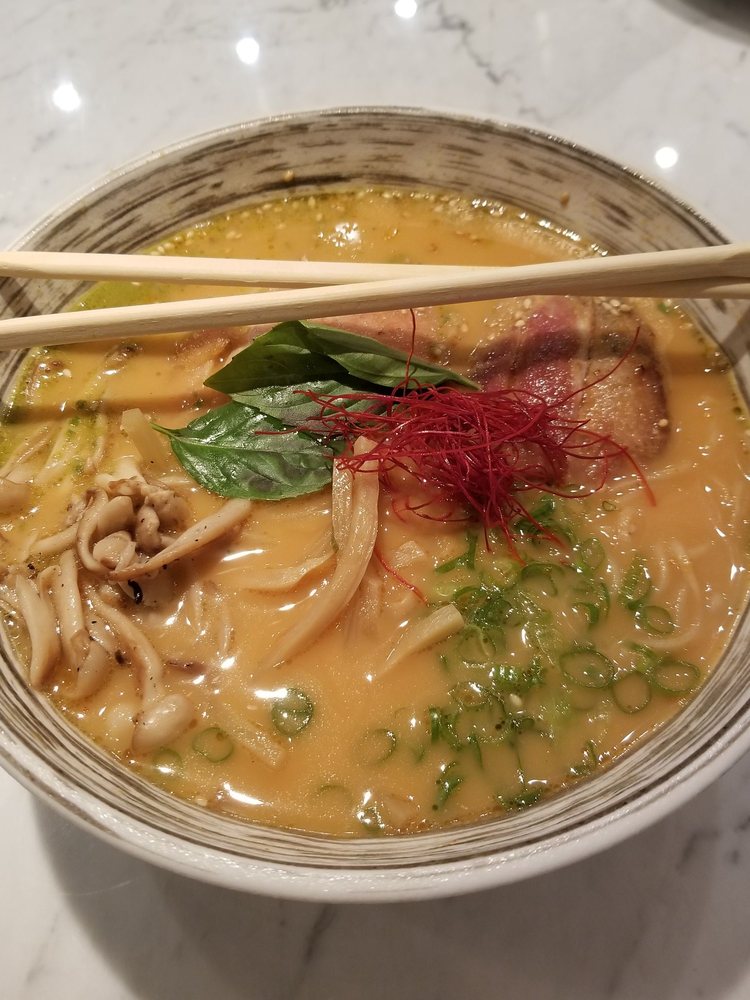 Now to the main dish. I went with the curry ramen. It's not the typical curry ramen but a Thai ramen served with bamboo shoots and Thai basil. The flavor was nice and the Thai basil gave the dish another layer of flavor.
We definitely will be back for more. Plus our server was amazing and she really knew her stuff. She was able to talk about the dishes and the flavors in great detail that truly enhanced our understanding of the menu.