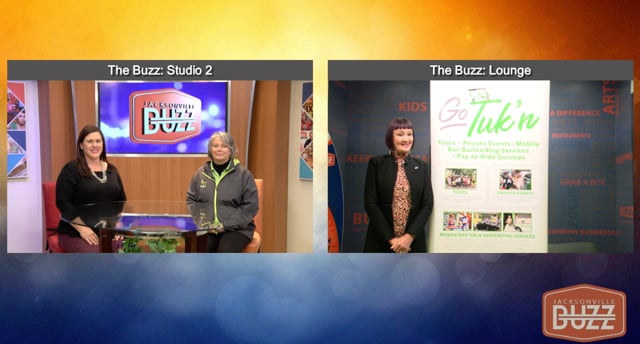 Each week on "Jacksonville Buzz," our hosts sit down with some of the brightest and most entertaining guests you can find on the First Coast to discuss what's buzzing in the Bold City. Our hosts Adrienne Houghton and Nicole Chapman are a delight to watch, treating viewers to fascinating guests, laugh-till-you-cry moments and insider tips on enhancing every aspect of your life on the First Coast. Today, Adrienne and Nicole talk with Steph Dale from Go Tuk'n.
TGo Tuk'n owners, Stephanie Dale and Steven Dix, fell in love with Tuk Tuk's on their family trips to Costa Rica. The dream of bringing these amazing, electric, vehicles took about 6 years to come to fruition. These luxury, environmentally friendly, three-wheel vehicles are going to have you screaming "I got Tuk'd in Jacksonville." Come join us for a Tuk'n great experience!
To learn more about how to Go Tuk'n, please visit gotukn.com.