Interview with part owner, Mary Jane Culhane.
Please describe your business.
Family restaurant and pub. We have a bar but we are more about the food. Family owned by four sisters from Ireland; therefore, people are getting the authentic Irish taste in our dishes.
What sets your business apart from others?
Have been in the business for 12 years now. We believe in hospitality and our cuisine is very authentic to the Irish standard. We also feature a lot of the international sports, we put in many high quality TVs to accommodate to the customers who like to watch them and we even open early on the weekends so people can watch the games.
What's your specialty dish?
We have a few but our number one is fish and chips, mostly haddock, salmon and shrimp.
After that we have shepherds pie and corned beef and cabbage. A lot of our ingredients are locally sourced.
What else would you like people to know about your business?
We have 24 beers on tap with a lot of local brews, 40 different types of whiskeys and an extensive wine menu. On the weekends we have a bloody mary bar and half off mimosas.
We are also very involved in the community and have our hands in many local charities.
To try some authentic Irish fare, visit the pub at 967 Atlantic Blvd, Atlantic Beach, FL 32233.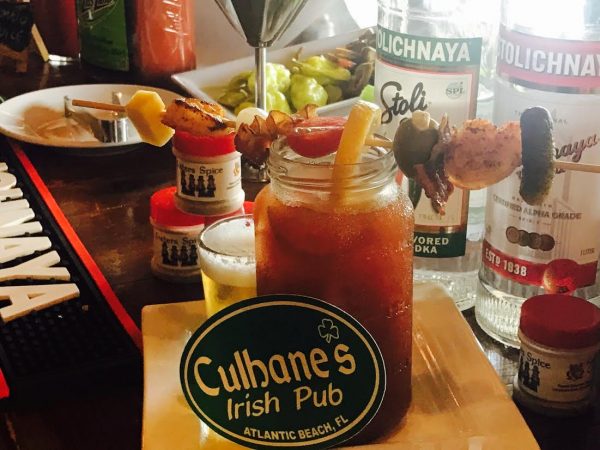 Monday: 3PM–12AM
Tuesday: 3PM–12AM
Wednesday: 3PM–12AM
Thursday: 3PM–12AM
Friday: 11AM–2AM
Saturday: 9AM–2AM
Sunday: 9AM–12AM
For more information visit their website CulhanesIrishPub.com