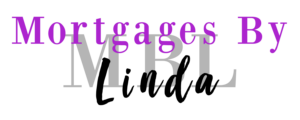 Business Name: Mortgages By Linda
First Name: Linda
Last Name: Suazo
Website: http://www.mortgagesbylinda.com
Address: 8833 Perimeter Park Blvd, Suite 402
City: Jacksonville
State: FL
Zip: 32216
About Us : Linda Suazo of Mortgages By Linda, has proven to be one of the top producing licensed Mortgage Loan Originators (MLO) in the state of Florida and Georgia. With 17+ years of experience, Linda provides excellent customer service while paying special attention to every customer's unique needs. After years of experience in the mortgage industry, Linda and her team have fine-tuned the loan process to produce some of the fastest turn times in the mortgage industry with an average of 19 days from submission to clear to close on most loans. Linda delivers outstanding communication skills with an emphasis on attention to details. Her team works diligently together to maintain consistent follow-up and communication on every file from the start of the loan process all the way to the closing table. She specializes in residential home loans, offering: FHA, USDA, VA, Conventional, Non-Traditional mortgage options, Land loans, and Commercial loans. She prides herself on operating with the highest level of integrity while offering personalized one-on-one service to every customer. Linda goes above and beyond to deliver the best possible experience on every home loan. Her knowledge and expertise are exemplified in her ability to structure every mortgage to be unique to each borrower. Mortgages By Linda not only offers the most superior experience and service but she offers the lowest interest rates in the mortgage industry. Her ability to shop with 15 different wholesale lenders grants her the opportunity to offer the most competitive interest rates in the mortgage industry.