Saturday, March 2nd 2019
4:00PM - 9:00PM - Mardi Gras
9:00PM - After Party
The Jacksonville Beach Mardi Gras Pub Crawl is kicking off at 4pm on Saturday March 2nd, 2019. Nearly a dozen of the hottest locations in Jacksonville Beach are participating; including Lynch's Irish Pub, Tavern on 1st Street, Surfer the Bar, The Wreck Tiki Bar and more! Grab your beads and collect your group for what is the largest Mardi Gras Party in Jacksonville.
This unique pub crawl will begin at your choice of two locations: Lynch's Irish Pub or Tavern on 1st Street.  There will be an After Party at The Tavern on 1st Street at 9:00 p.m. Wear your most outrageous Mardi Gras outfit, catch beads, and have an excitingly fun time! Be sure to dress to win - a King and Queen will be crowned at the end of night!
Tickets are only $15 ($20 at the door) and include a wrist band for discounted drinks, giveaways and prizes, beads and more! This is a Mardi Gras-themed pub crawl and celebration, so you must be at least 21 years old to join in on the fun. If you are underage, please stay at home!

"Laissez les bon temps rouler, mon ami!" That's Cajun for "let the good times roll, my friend!"
Lynch's Irish Pub
514 1st St N, Jacksonville Beach, FL 32250
Tavern on 1st Street
401 1st St N, Jacksonville Beach, FL 32250
Flask and Cannon
528 1st St N, Jacksonville Beach, FL 32250
Hoptinger
333 1st St N, Jacksonville Beach, FL 32250
Mango's Bar
602 1st St N, Jacksonville Beach, FL 32250
Ocean Grille
333 1st St N Ste 110
Jacksonville Beach, Florida 32250
The Pier
412 1st St N, Jacksonville Beach, FL 32250

The Shim Sham Room
333 1st St N #150, Jacksonville Beach, FL 32250


Surfer The Bar
200 1st St N, Jacksonville Beach, FL 32250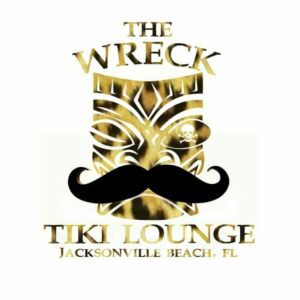 The Wreck Tiki Bar
401 1st St N, Jacksonville Beach, FL 32250