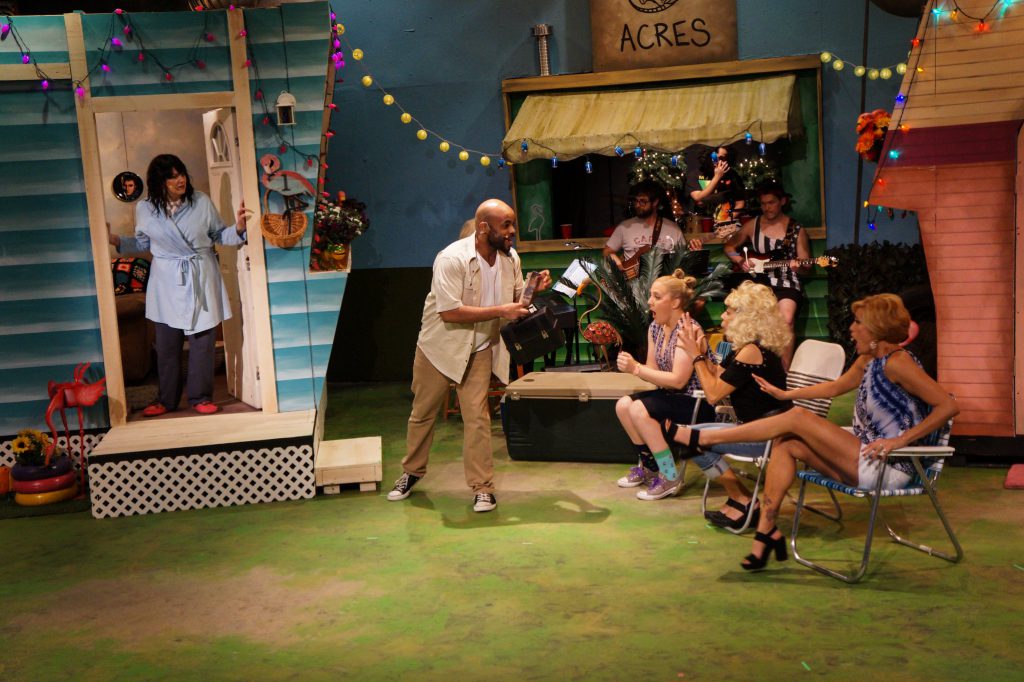 Time is running out to see The Great American Trailer Park Musical at Players by the Sea. The show will be presented on Players' Mainstage through March 24. If you're looking for a few hours of laughs and fun, this is the show to see. Don't miss it.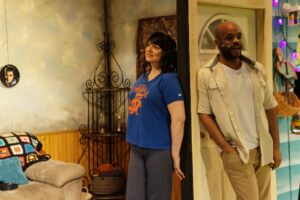 The show is set at a fictional trailer park, Armadillo Acres, in Starke, Fla. The story revolves around the residents – Jeannie (Regina Torres), who suffers from agoraphobia and hasn't stepped foot outside her trailer since her son was kidnapped nearly 20 years ago, and Norbert (Clayton Riddley), her tollbooth collector husband. Trouble brews when Pippi (Ashley Penrod), a beautiful stripper on the run, comes between the couple.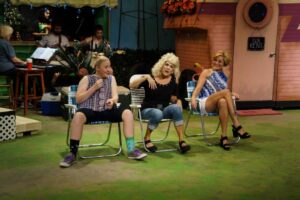 The trailer park is run by a widow named Betty (Kathy Sanders) and home to Lin (Kimberly Doctor), whose full name is Linoleum and has husband on death row, and a woman named Pickles (Zoe McMillan), who may be pregnant. And then there's Pippi's boyfriend, Duke (Austin Kelly), a gun-toting crazy who likes to sniff permanent markers. The story also travels to a local strip club and a shop called Stand by your Flan in an Oklahoma shopping mall.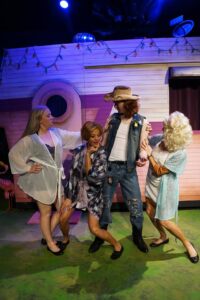 If you have an aversion to language that is adult, sexual or politically incorrect, this may not be the show for you. However, if you can find the fun in dysfunctional and love wacky comedy, The Great American Trailer Park Musical is wonderful madcap entertainment.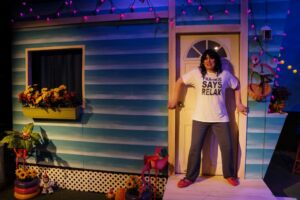 The show expertly directed by Allen Morton, who has a long list of directing credits although this is his first production as a director in Jacksonville. Morton is well known and respected as a set designer and dresser, and his talents shine in The Great American Trailer Park Musical. Like flamingos? You'll see plenty of them. The cast is wonderfully energetic and engaging, and they deliver lively singing and dancing, thanks to the stylish choreography by Ashley Penrod.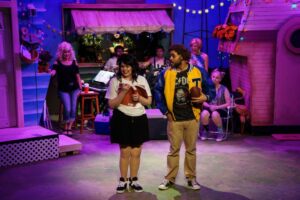 The outstanding band is on stage and very much a part of the show. It features Musical Director Robin Brazelton on piano, Sean Tillis on bass, David Ott on guitar and Harley Galeano on drums.
The costumes, designed by Morton and Brandon Hines, are dynamic and complement the onstage chaos. The creative team also includes stage manager Zac Stone, production manager Jereme Raickett, lighting designer Sam Catone, and sound designer Nate Cimmino. Gayle Featheringill is the costume assistant and Katie Dawson is the scenic charge artist.
Tickets are $28, $25 for students, seniors and military. Players by the Sea offers half price tickets to students on Thursdays with a valid Student I.D. To purchase tickets, visit playersbythesea.org or call (904) 249-0289.