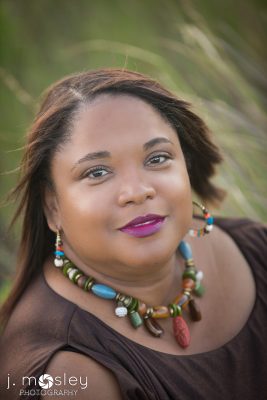 All I Know, Inc. offers second chances to residents of Jacksonville. The organization has served as a provider for opportunity of positive life choices and inspiration since 2013.
CEO and President Claresa Baggs started the organization with aspirations to reach and teach those of underprivileged communities how to lead better lives. Although the foundation of the organization was to be of guidance to youth, it has grown to serve people of many backgrounds and ages.
Her interest budded by way of interaction with children she taught while serving as a Sunday school teacher at her church.
"I knew a lot of the kids and families that would come in needed certain resources that were available that no one knew anything about. Growing up, I was one of those kids," Baggs said. "I started All I Know to bridge those gaps."
The name of the organization came from encounters Baggs had with those who have had traumatic life experiences and overcome.
"When we have people to come and speak or make a presentation,  people are only going to talk about what they know; not what they have read in a book, saw on television or what they heard," Baggs said. She believes people will relate better and respect more from someone who has been in their shoes.
The organization has a presence in at-risk neighborhoods throughout Jacksonville; serving as a liaison to provide different services needed by partnering with other entities of public service. Leadership training, teen workshops and development are a few of many benefits extended through initiatives of All I Know.
R.E.I.G.N, which stands for renewed, empowered, influential, galvanized and necessary, is designed to provide resources specifically to men who are unemployed, ex-offenders and veterans.
"The goal is to have a facility that provides skill training to men, by men and to partner with other organizations who are open to hiring men who have been challenged with finding employment," Baggs said.
All I Know plans to host a job fair in Spring 2018 to help men with interview skills and resume building; presenting employers throughout the city who are ready to hire.
The Still Surviving Workshop is another dimension of the program that encourages men, women and youth to come to term with unfortunate encounters and understand how important it is to live in a state of survival.
"We try to pull people from different backgrounds and different ethnicities. The idea is to teach people that we are more alike than we are different," Baggs said.
The organization caters to many with services including back pack and coat giveaways, self-esteem and peer pressure remediation and much more.
Baggs feels it is important to include everyone who needs help in any aspect of living their best lives.
"At the end of the day, the main goal of All I Know, Inc. is to save lives. We have to give people hope and a reason to feel like they are better than their situations and their own perception of themselves," Baggs said.
Anyone who interested in donating, volunteering or learning more about the organization can visit the website at http://www.alliknowjax.org