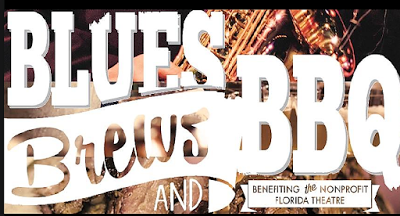 Get your summer checklist ready, Jacksonville! Local Barbecue. Local Beer. Local Music. Check! The Florida Theatre hosts its annual Blues, Brews and BBQ summer party on Thursday evening, August 23.
One of the tastiest events to headline around the city, you'll be singin' the Blues, Brews and BBQ upstairs and downstairs at the historic theatre with the body-swaying sounds of blues music on the stage, while your taste buds delight in the revelry provided by the tantalizing barbecue, complemented by an assortment of craft beer. Presented by Publix Supermarket Charities, a number of local favorites will once again serve unlimited samples of barbecue and beers, while the sounds of live continuous music by The Snacks Blues Band and Beale Street fill the air.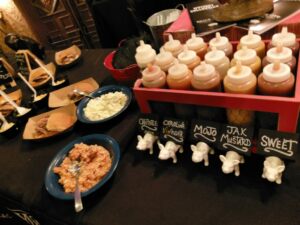 "There is a natural alliance between the Florida Theatre, one of our city's premier arts institutions, and the best craft professionals working in our city's culinary arts' community," said Numa Saisselin, Florida Theatre President. "For $50, you get all the local craft beer you can drink and all the local BBQ you can eat, plus four hours of continuous live Blues music by two of our city's best Blues bands … and it all benefits the historic, nonprofit Florida Theatre."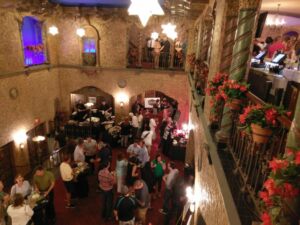 No doubt, like last year, it will be difficult to decide what to do first — get a beer or get some barbecue — upon entering the event. Sampling stations are located on the main and mezzanine floors. The barbecue, sponsored by KPMG, will feature lip-smacking creations by: Gilbert's Social, Mojo Urban BBQ and Whiskey Kitchen No. 4, Monroe's Smokehouse, Wicked Barley Brewing Company, Atlantic Beach BBQ, and Bono's BBQ.
Nothing goes better with BBQ than beer! Sponsored by Brown & Brown Insurance and CK Direct, beer sampling includes a variety of local brews from: Wicked Barley Brewing Company, Bold City Brewery, Veterans United Craft Brewery, Seven Bridges Grille and Brewery, Intuition Ale Works, and River City Brewing Company.
For those with a sweet tooth, Nothing Bundt Cakes will also serve dessert items.
The event also includes a silent auction with items valued at over $11,000, such as theme park tickets, hotel stays, dining packages, and one-of-a-kind signed Florida Theatre memorabilia. Two levels of tickets are available online, at http://www.floridatheatre.com. VIP tickets ($100) include early access to the Friends Lounge at 4:30pm, where guests will enjoy early servings of barbecue and beer, along with a private cash bar. General admission tickets ($50) includes the unlimited barbecue and beer sampling from 5:30-7:30pm. All ticket sales benefit the Florida Theatre.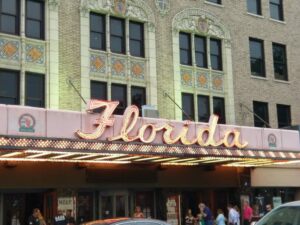 The Florida Theatre has hosted a wide variety of entertainment events since 1927 in the ornate, historic facility that is also registered on the National Register of Historic Places. It draws 250,000 people to the downtown Jacksonville area each year.
The Florida Theatre is located at 128 E. Forsyth St., downtown Jacksonville.
Cheers,
Linda Johnson, Certified Cicerone®
Linda Johnson is a BUZZ Contributing Writer (beer!) and founder of the beer and travel website, BrewNymph.com, covering all things Florida beer from news to events. She is the first female Level 2 Certified Cicerone® in the Jax area (since 2015), one of seven in the metro area, and the only Level 2-certified independent beer writer in the state.