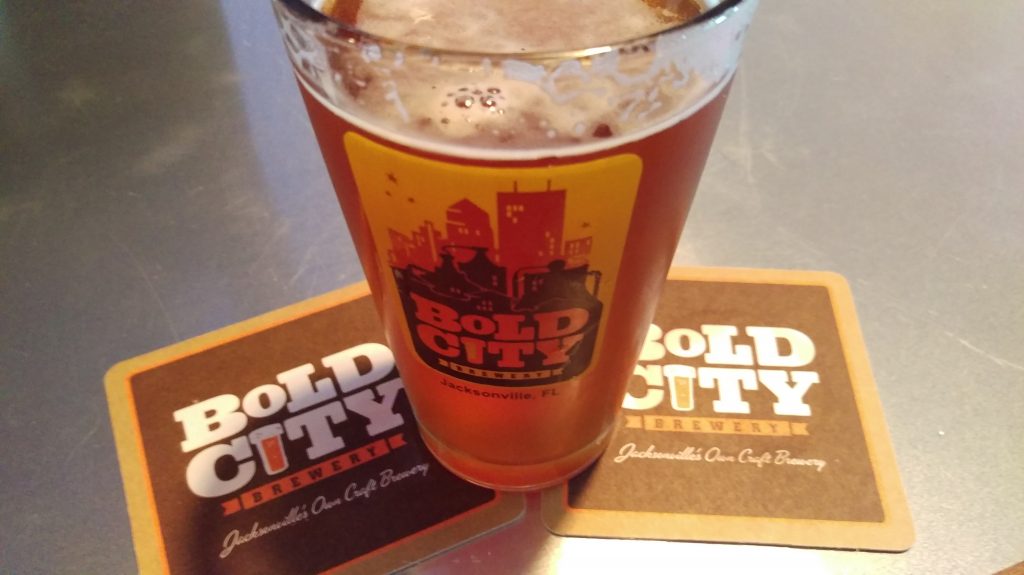 Fans of Bold City Brewery beer can look forward to additional beers and 16 oz. cans coming to market in 2018, according to Kevin Miller, Sales Manager. In an interview, Miller stated that adding the larger cans to the brewery's portfolio was something that had been discussed for a while. Most notably, customers will find 16 oz. cans of the popular Duke's Cold Nose Brown Ale in the first quarter of 2018, along with the current 12 oz. cans, at retail.
In addition, Bold City Brewery will add its 1901 Roasted Red Ale to its core beer lineup, and the beer will be distributed at retail in 12 oz cans, alongside Killer Whale Cream Ale, Mad Manatee IPA, and Duke's Brown Ale.
The brewery also plans to release several of its seasonal beers in 16 oz. cans, including Vernon's Pilsner, Big John's Apricot Wheat, Kilt Em Wee Heavy, and Super Secret Stout. Miller added that one more as-yet unidentified beer will be added to the list, later in 2018. The cans will be distributed first in the Jacksonville area, and expanded to other areas in the footprint as supplies allow.
Bold City Brewery enters its 10th year in 2018.
Cheers, and Happy New Year!
Linda Johnson, Certified Cicerone®
Covering Florida's beer scene, and locally around the greater Jacksonville metro area
Linda Johnson is a BUZZ Contributing Writer (beer!) and founder of the beer and travel website, BrewNymph.com, covering all things Florida beer from news to events. She is the first female Level 2 Certified Cicerone® in the Jax area, one of seven in the metro area, and the only Level 2-certified independent beer writer in the state.
(cover photo by Linda Johnson)