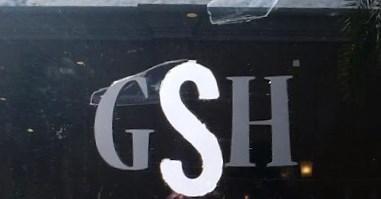 When you hear German Schnitzel house, do you think oh Beer and German food?  If you do, please add to that thought, seasonal craft cocktails.  Restaurant manager and certified mixologist Lisa Thurston has made sure every drink is on point. I learned the new winter/holiday menu was ready to test, so I stopped in and, well tested away as I chattedwith Lisa.
What is unique about your bar area?
A unique thing will be the German Beer; there is only one other location which has an equal number as we have, on the other side of town. We always have a minimum of 13 German beers, so that is a big draw for the restaurant.  As for the bar, when we do cocktails here, I create all the mixes on site, we always use freshly squeezed juices and strive to use as many natural ingredients a possible.  If you have had traditional drinks at other locations, you will find we do our own GSH twist. We now have a fantastic Bourbon and Whiskey bar and carry some of the best known and sought after spirits. I create all the custom craft cocktails, and I strive to discover what flavor palates blend with the menu and work from there.
When is Happy Hour?  
Every Tuesday thru Friday starting at 3:30 to 6:30. We offer a 17oz. Draft for $5 and $4 house wine.
Tell us about your best selling drink.  
Right now for this season, it's the lovely Dirty Pig made with a bacon vodka and garnished with a candied bacon we create here in the house.
Do you serve any local liquors or brews?  
Yes we carry Gunners Vodka, we do not sell any local beers, but recently began offering  Gnarbucha from Zeta Brewery; and are using that in our cocktails as well.
Do you all have music or any events?
The most significant event we do each year is the October Fest, starting September 15, as is the German tradition, and carry into October for six weeks. We can seat up to 150 guests at one time. We do have live music once a month and in the summer every other week. We offer German music as well as some rock music.
What compliments do you hear most often from your customers?  
People can tell the difference in the drinks when we are using the freshly made mixers. We do get a lot of compliments; people appreciate we take the time to serve them the best ingredients possible. And of course our great selection of German beer.
When customers are having a good time at your business what are they doing?
Mostly talking, "the gab of the day" our bartender Jake is very personable, so we call him "the king of gab." Any football game and especially soccer games will find a full bar and people rooting for their teams. We have a very loyal regular crowd.
Busiest night of the week?
Saturday, Thursday through  Sunday I would recommend reservations. Without them, it may be a 10 to 20-minute wait.
What does your staff enjoy the most about working here?
 My staff has been with me for most of the three years we have been running the restaurant; we have become family. We are a small group of people and mesh together well.
What do you want more people to know about your business?
The location is somewhat problematic, we are tucked away back here and secluded. We do a lot of social media to make our presence and location known to the locals. The most important element from the food down to the craft cocktails,  the guest is getting a meal or drink that is created with integrity, with love from the heart. We do this because we have a passion for creating and sharing with others.
Recipes:
Dirty Pig
2oz. Bakon Vodka
2oz. Godiva Liqueur
Dash of Bailey Liqueur
Dash of heavy cream
Shaken over ice to blend flavors. Glass to be garnished with a Hershey swirl and a slice of candied bacon on top.
Recipe:
The Pumpkin Pie Martini
1/4 oz Organic Pumpkin Puree
1oz Baileys
1 oz Kahlua
Dash of heavy cream
Shaken to blend
Swirl glass with caramel and rim glass with white chocolate dipped in brown sugar.
Recipe:
Bourbon Smash
2oz, Buffalo Trace Bourbon
1/4 oz freshly squeezed orange juice
1/4 oz freshly squeezed lemon juice
splash of simple syrup
Shaken and poured over ice, garnished with cherries and orange slice.