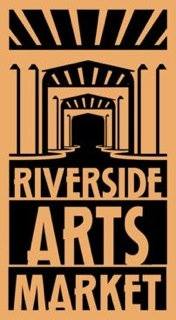 Jacksonville, Florida is known for being a very diverse, progressive, and artistic city. Major artists, Broadway show, rock stars and more come through year in and year out. Corporate chains like Publix, Kay Jewelers, Bono's barbeque and more plant themselves here too. But one thing that really, truly makes Jacksonville as unique as it is, is how much LOCAL goodness we have access to.
The Riverside Avondale Preservation (RAP) shares a love for the Jacksonville community and it values and supports its institutions and embraces the architectural and cultural diversity it has to offer through many events year long, but especially through its Riverside Arts Market (RAM).
In the past, RAM was a seasonal market, but through the course of 2017, a lot has changed.
"Before, people might have only come maybe once a month and now people are coming more regularly." said Market Manager, Elizabeth Grebe. "I think a key component to that is having something different to offer the public every week."
Every Saturday from 10AM until 3PM, you can walk under the Fuller Warren Bridge rain or shine and experience a variety of small business from farmers to artists to makers and bakers. All local. Even the entertainment on the riverfront amphitheatre you'll hear music from a local Jacksonville musician!
"We truly want RAM to be a place that's progressive and welcoming, where people can be themselves." said Senior Market Manager of RAP, John Silveira. "It's a small part of a big picture, everything we do is trying to create community ownership."

ARTISTS EMERGE
"RAM is not successful unless the artists are successful and art is whatever you make it to be." said Silveira.
Sometimes, when one hears the word 'art', they might think it only means something painted, drawn, sculpted, etc. But at RAM, they believe art is something to celebrate and is created with your hands. New artists, makers, farmers, and bakers are constantly coming in and out to showcase their products.
A major key from RAP and RAM is to tell stories and support local producers. They make it simple for those who have been on the sidelines with The Artist Emerging Program.
"We totally eliminate the entry fees and hook up the new artist with a mentor who shows the emerging artist the ways of RAM," said Drebe. "It's really helpful to those who can't have a booth with hundreds of products. We built the program as an opportunity to open our arms to folks in the community so they can share their art and their work."

DID YOU KNOW?
Between the artists, makers, farmers and bakers, RAM typically has 60-80 merchants on side every weekend.
The community has the opportunity to know that their money can be spent at RAM. Not only your dollars, but RAM is one of several Florida markets that participates in the Supplemental Nutrition Assistance Program (SNAP).
"We're here to help people, that's the bottom line." said Silveira. "Regardless of your economic and social background, come to RAM and we will welcome you."
Construction is currently taking place in the Riverside Avondale area for an extension of the river walk. Making the whole area pedestrian friendly and an easier way to connect the community and celebrate the arts from the river all the to the future dog park. Both Elizabeth and John are excited about what the future holds after this approximate four year project is complete.

COMING UP
The First Saturday Brews will continue in 2018. Every first Saturday of every month, a local brewery comes out for you to enjoy a brew while you browse.
Chili Cook-off produced by the Young Lawyers Association and benefiting Rethreaded will take place February 17, 2018.
The Craft Beer Festival produced by the Riverside Rotary Club and benefiting Community PedsCare will take place February 24, 2018.
Stay tuned for the Riverside Arts Market 10th anniversary coming in March!