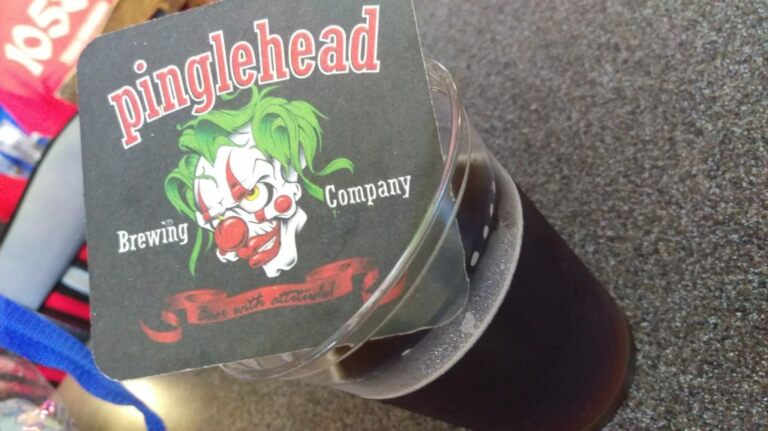 The last weekend of October brings us to Georgia-Florida and Halloween! Get your witch's hat and your pumpkins ready, Jacksonville, as there are craft beer happenings on the way! Sunday's Jaguars game is the annual London morning game, and there are early events on the roster around town! Take a look at what's going on with these highlights:
Thursday:
GA-FL Double Tap Takeover at V Pizza Tap Garden locations at Mandarin and Fleming Island, 6-9pm. The featured beers are from Swamp Head Brewery (Gainesville) and Terrapin Beer Co. (Georgia).
Monthly Charity Nite at Brewz N Dawgz, St. Augustine, 6:30pm. This month's event features Bold City Brewery and its 10th Anniversary for the benefit of the sea turtles! Giveaways and lots of fun.
Friday:
Bold City Downtown taps its collaboration with Arches Brewing (Georgia), aptly named A Keg Divided.
Boos and Brews 5k and Party, at Ancient City Brewing, St Augustine, 5:30-8:30pm.
Saturday:
It's Georgia-Florida and the World's Largest Outdoor Cocktail Party!
Or, check out the ooohs and ahhhs at the NAS Jax Air Show this weekend!
Halloween Bash at Main & Six Brewing, 7pm.
Halloween Party and Beer Tasting at Ann O' Malley's, St. Augustine, starting at 7pm.
Costume Party at Green Room Brewing, Jax Beach, starting at 9pm.
Sunday: Jaguars in London, 9:30am.
New beer release at Wicked Barley Brewing: A collaboration with Fishweir Brewing and the Bold City Brigade, the Duval Tie We Die DTWD Black Lager is a roasty beer with lime zest. The brewery is releasing large cans of the special beer, and $1 from each can sold will benefit Tom Coughlin's Jay Fund.
Pinglehead Brewing and Brewer's Pizza celebrate its anniversary with the annual PHobia PHest. Happening on Sunday this year, the spot will open early for breakfast pizza, followed by costumes, beer and music in the afternoon.
Murray Hill hosts its Murray Hill-O-Ween Block Party on Edgewood, starting at 2pm. Vendors on site, and beer wristbands.
Be sure to take a look at all of the Jaguars watch parties with discounts and special deals on brewnymph.com!
Happy GA-FL  and HalloweenWeekend!
Cheers,
Linda Johnson, Certified Cicerone®
(cover photo by Linda Johnson)
Linda Johnson is a BUZZ Contributing Writer (beer!) and founder of the beer and travel website, BrewNymph.com, covering all things Florida beer from news to events. She is the first female Level 2 Certified Cicerone® in the Jax area (since 2015), one of seven in the metro area, and the only Level 2-certified independent beer writer in the state.